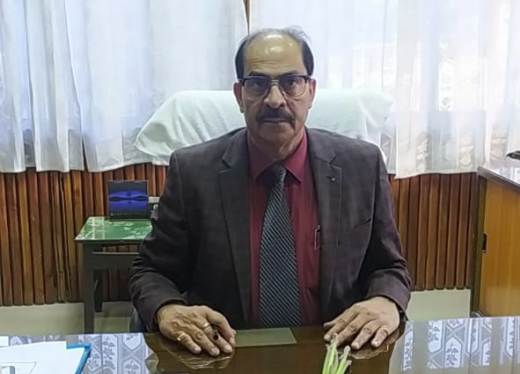 Prof. B S Mahapatra
Vice Chancellor
Time and tides waits for none. Old has to be replaced with new and it is an eternal truth. 2021 is going to breath its last tonight at 11.59 pm with lots of memories, pain, works undone and growth left. The first Prime Minister of India has said once that "anything can wait but agriculture does not". We have to proceed with passage of time with our main focus on agriculture. It is backbone of Indian economy. We felt blessed as we work for agriculture. BCKV has been giving shelter to agricultural technocrats who tirelessly work to spread the fragrance of Indian agriculture to the rest of world.
Dear Students, you being one of the main technocrats also serves agriculture with your academics, thought provoking research and extension activities. You are the pillars which strengthen the culture and practices of BCKV. The fact can only be compared with the time. New faces become teachers, some other faces become corporate giant and the show goes on.
I was admitted in BCKV way back in 1974 and with passage of time, I become the Vice-Chancellor of my mother university to serve as an academic administrator. I felt in my mind that I am lucky enough to return to my mother university to serve for the betterment of agriculture. After a long gap, I came here and found huge infrastructure, talents, intellects staffs and daily-waged labourers/contractual staffs who tirelessly are working hard to excel the face of BCKV.
I wish to fine-tune it with my concepts, thoughts, exposure and intellect to successful prosperity for the cause of agriculture. Hope, all shall cooperate and help me to reach my goal as a team and spread the fragrance of Indian agricultural technologies to the vest of the world.
In this auspicious moment of old to new year transition, I request everybody to forget ego, jealous and separation, simultaneously rendering help, cooperation, support and soul to each other to further progress to a better future which I gladly wish all my beloved students, teachers, non-teaching staffs, daily waged/contractual labourers a very happy and prosperous new year 2022 which may bring God's grace to our mother university BCKV to excel through all of us as a team.
"HAPPY NEW YEAR 2022"